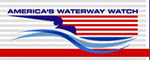 Become a Coast Guard Auxiliary Association Member
If you are unable to dedicate the time to volunteer, you still can help support the Auxiliary and it's mission through financial support.
The U.S. Coast Guard Auxiliary has important assignments in Homeland Security. The Auxiliary helps safeguard the lives of United States citizens as well as our way of life. Auxiliary maritime, land and air patrols, search and rescue missions, radio communications, vessel safety checks, harbor safety and related responsibilities, all assist accomplishment of the Coast Guard's diverse missions and relieve active duty personnel for front line duty.
The Coast Guard Auxiliary receives no direct funding from the federal government. Volunteer Auxiliarist serve without compensation and come from all walks of life. The members, themselves, provide most of the required financial resources for maintaining the organizational and management/command structure of the Auxiliary.
The Auxiliary's maritime public security and safety responsibilities expanded greatly after 9-11. With the increasing threats to American security and interests, the challenges of supporting the Auxiliary have grown in direct proportion. Patriotic and concerned citizens can offset the increased expenses of these responsibilities and support the Auxiliary with their financial support and largess.Your contributions will enable volunteer Auxiliarists to achieve a higher level of readiness and mission accomplishment.
One method to provide financial support to America's Volunteer Lifesavers ® is through Associate Membership in The Coast Guard Auxiliary Association (The Association). Individuals and organizations may become Associate Supporting Members (individuals) or Corporate Supporting Members (organizations) by making a financial contribution to The Association. The amount of the contribution determines the level of membership and the associated recognition. The minimum amount to become an Associate Member of CGAuxA, Inc., for one year is an individual contribution of $25.00 and minimum corporate contribution is $1,000. Contributions not qualifying the donor for Associate Membership will also be greatly appreciated.
The Coast Guard Auxiliary Association, Inc., is a Non-Profit, 501(c)(3) organization incorporated under the laws of the District of Columbia. The Commandant of the U.S. Coast Guard authorized the establishment of the Association as the only corporation authorized to provide for the business management of the U.S. Coast Guard Auxiliary.
Individual Membership

Supporter

$25

Sustainer

$50

Lifesaver

$100

Navigator

$500

Commander's Circle

$1,000

Captain's Circle

$2,500

Commodore's Circle

$5,000

Admiral's Circle

$10,000

President's Circle

$25,000

Corporate Membership

Commander's Circle

$1,000

Captain's Circle

$2,500

Commodore's Circle

$5,000

Admiral's Circle

$10,000

President's Circle

$25,000